Oklahoma's first developer bootcamp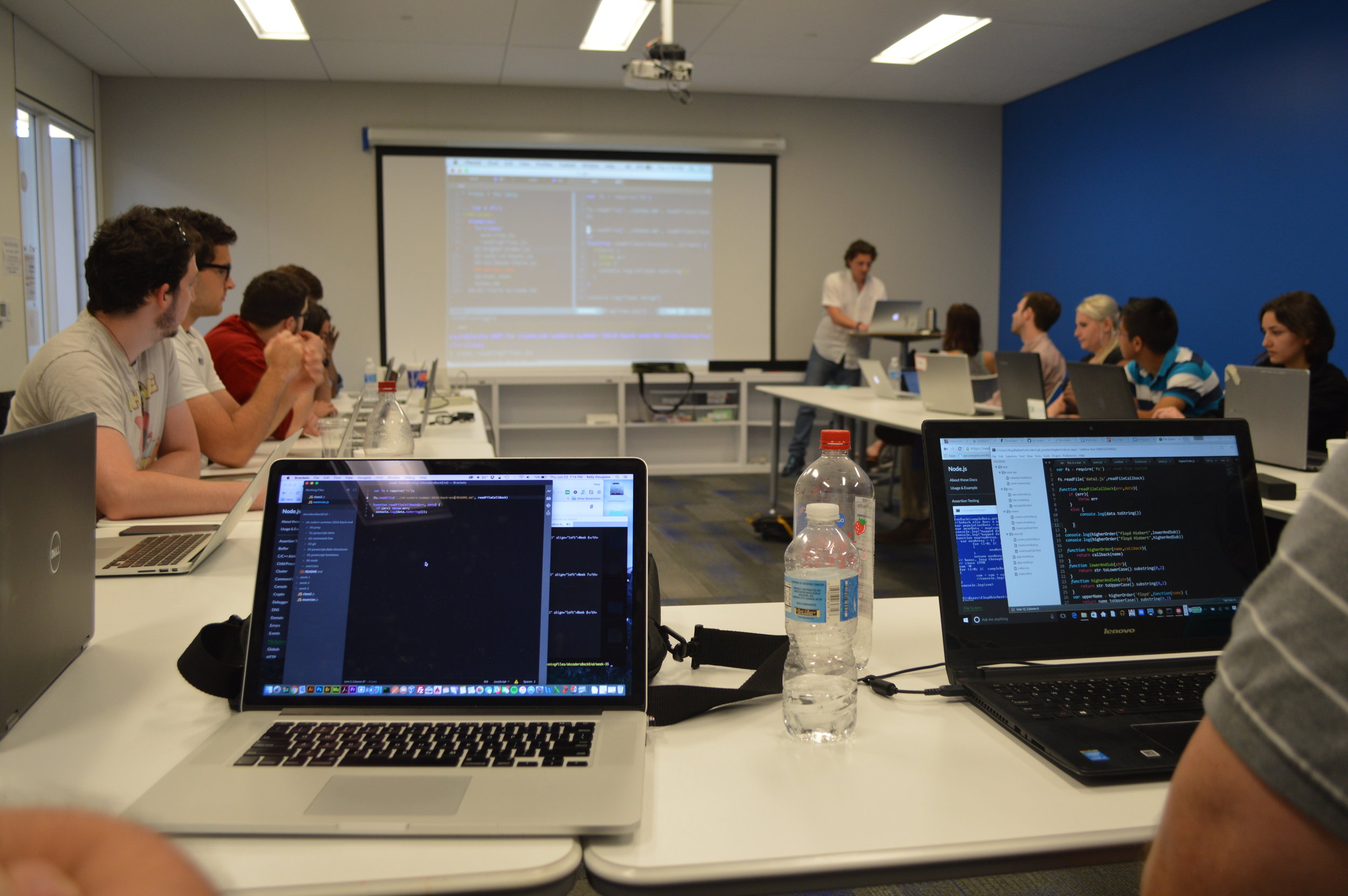 OK Coders is Oklahoma's first developer bootcamp. Our part-time courses are accessible to both professional developers and those with limited programming experience and cover a range of technologies and tools needed to build complete web applications and kick-start a career in programming. Through OK Coders, you'll learn from an experienced web developer in a classroom setting, all while meeting others in your community with similar interests.
Learn more about upcoming bootcamps and pricing on the blog.
20+ Bootcamps to date
OK Coders offered its first bootcamp in OKC in 2014 and graduated a class of 20. Since then, we've run over 20 bootcamps covering a variety of programming topics in both Oklahoma City and Tulsa.
300+ Coders trained
Over 300 adults from a variety of backgrounds and careers have now been through OK Coders bootcamps and become part of the tech community in Oklahoma. Participants have a variety of education levels and job titles. All are welcome that have a desire to learn something new!
35% now work as developers
While OK Coders doesn't have a formal job placement program, over 1/3 of past participants now work as full-time software developers, with an additional percentage now working in programming adjacent tech fields such as product management and UI/UX design. Not everyone that takes OK Coders decides that programming is a good fit for them, and that's okay too! We hope to be an accessible and inexpensive way for people to pick up some new skills and figure out if a career in software development is right for them.
"Great crash course intro to web development."
"The best part of OK Coders was meeting other people in the tech community, which ultimately led to me finding the resources I needed to get a job."
"I liked the hands-on nature of the class– that you had to solve new challenges along the way and build stuff yourself."